How much does Christmas affect the economy?
By Inspiring Interns | December 2019
When you think of Christmas, you probably think of presents, family, and food. It's probably quite unlikely that economics comes to the forefront of your mind. But perhaps it should. One of the biggest business implications of Christmas is economic – put more specifically, the massive increase in spending. Generally, Christmas is thought of as very beneficial to the country's economy. Here's how Christmas affects the economy.
A boost in production
In the months leading up to Christmas, there's a huge increase in the need for manufacture. This is particularly prevalent in the toy industry, where the vast majority of sales happen in the lead up to Christmas.  In fact, a lot of the toy industry's product development and timing is based around the Christmas period in order to maximize profits.
Black Friday and Cyber Monday
Once purely an American tradition, Black Friday and Cyber Monday have been gaining globally in recent years. The Friday and Monday following American Thanksgiving now make up one of the biggest shopping weekends in the calendar. Not only do people spend a lot at this time in the lead up to Christmas, but it's essentially the biggest weekend for discounts in retail, too.
Temporary work
Many retailers and food and drink establishments require more staff to deal with the busier period in the lead up to Christmas. This is predominantly true for larger companies, who need to take on an abundance of staff to deal with online orders in particular. This leads to an economic boost, with businesses increasing their profits and temporary workers finding themselves with a little extra cash to spend.
Spending increases
What's uniquely interesting about the Christmas period is that spending increases in pretty much every industry. Food and drink, consumer goods and homewares, plus entertainment all get a Christmas boost. Even industries like cinemas and pubs can reap the benefits of our spend-happy culture during this period.
Lessened productivity
Those who work in an office job will likely recognize the slowing down of productivity as Christmas approaches. The abundance of events and parties, alongside the increase in distractions and decrease in motivation, can mean that non-consumer based businesses can find December a bit of a struggle.
Christmas Day
The actual day of Christmas is one of the least economically important days of the year – most people don't shop at all on this day. In fact, the majority of big businesses aren't even permitted by law to open on Christmas day. There is a slightly increasing trend for afternoon online shopping for those who want to get in on the January sales early.
Boxing Day sales
Contrary to some expectations, the period immediately after Christmas doesn't reflect a prompt drop in spending. This can be mostly attributed to the Boxing Day and January sales. Although these sales have taken a slight hit thanks to the growth of Black Friday and Cyber Monday, they are still some of the premier shopping events in the UK & Australia. Many take them as an opportunity to spend their Christmas money, or as a sort of "last hurrah" in terms of holiday excess.
January cutbacks
Post-Christmas, the vast majority of people experience a bit of metaphorical belt-tightening. The excesses of Christmas are over, and pretty much everyone has overstretched themselves. January is one of the lowest periods in terms of spending, as everyone beings reigning themselves in following the Christmas hysteria.
This year, Andrew Mackenzie, Paramount Private Estate Sales Manager, is hoping to make your Christmas even more special, by providing you with the opportunity to snatch up some prime reality here in Baldivis, just a short drive from the ocean.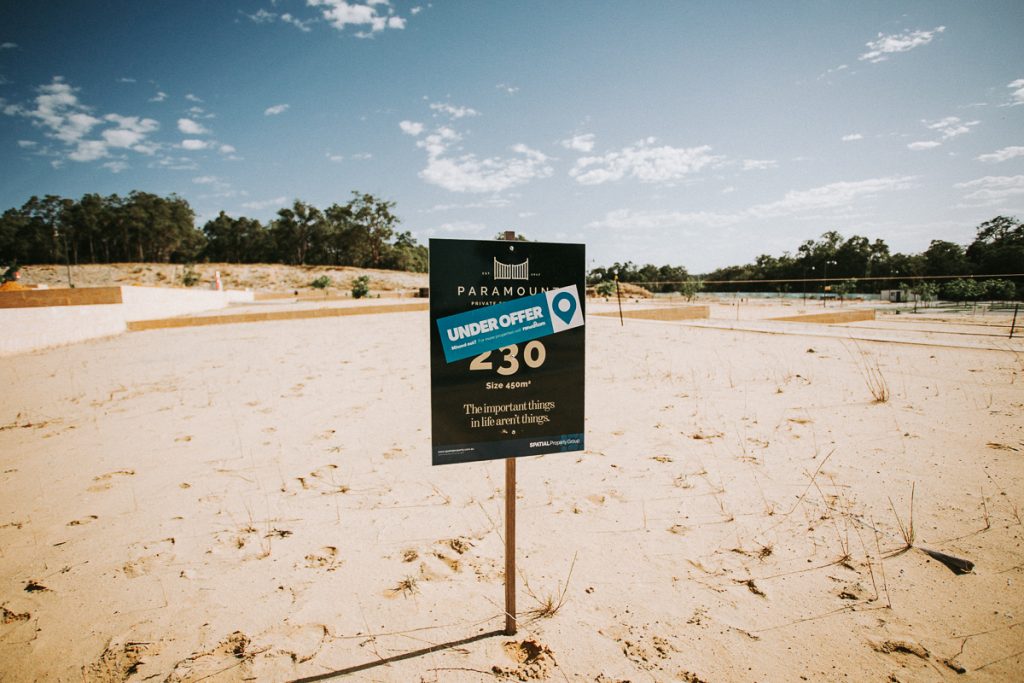 Paramount is situated at the southern end of Baldivis Road and rises westward towards the ocean.  From its elevated position on the ocean-side, Paramount is destined to become Baldivis' premier land development, with stunning views over bushland and to the hills.
It's easy to imagine living in a beautiful new home that's surrounded by parks and natural bushland, only a short distance from great schools, shopping centres and all your amenities.
Mr Mackenzie added "Paramount offers terrific value for money. Plus, homebuyers at Paramount will also receive a fencing and landscaping bonus, so they can get into their new homes quicker!".
"A range of quick and easy transport options are also within easy reach, including trains, buses, freeway and bike path. And if it's recreation you want, Paramount is a short drive away from fishing, swimming, boating, bushwalking and picnics at some of Western Australia's most beautiful beaches."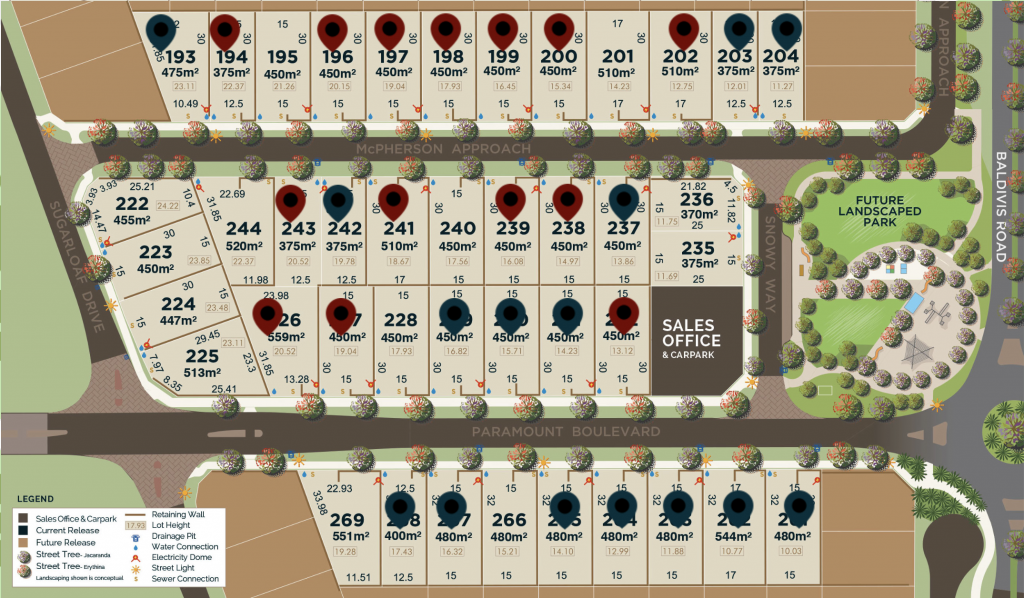 BUY NOW WHILE THESE GREAT SITES ARE AVAILABLE!
Paramount Private Estate Baldivis offers elevated, family-sized blocks with views with 480sqm lots available from $185,000! This is amazingly good value for larger sized lots, which makes it easy to understand why they are getting snapped up!
Contact Andrew Mackenzie, our friendly Estate Sales Manager on 0419 904 790 or andrew@spatialproperty.com.auto find out more.