The 5 Best Things to do in Baldivis this school holidays
By Melissa Clarke | January 2020
"I'm bored…" are the words that every parent dreads over the school holidays. So, we have found some awesome activities right in the heart of the beautiful suburb of Baldivis to keep your kids off your back these school holidays.
Top Attractions in Baldivis
Perth Aqua Park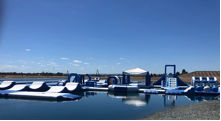 Perth Aqua Park is a huge floating inflatable fun park. It has over 100 different interconnected obstacles. Race your friends down the 3-lane course; get launched from the jumping pillow or blast down the big slides. It's fun for everyone
Baldivis Children's Forest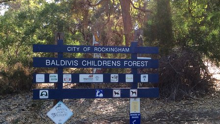 The Baldivis Children's Forest has served the local community as a centre point for environmental education since 2000.  This 20 hectare public park is 50 km south of Perth and has been created and maintained as a bushland reserve by children since it began.  It now hosts multi-award winning educational and conservation programs as well as community events. The Forest has walk trails, information signs, an outdoor classroom, toilets, electric BBQ, picnic areas, amphitheatre and artwork.
https://www.baldivischildrensforest.org.au/
Perth Wake Park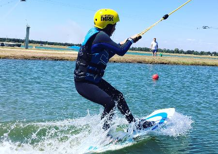 Perth Wake Park is the only cable wakeboard park in Western Australia. The park offers a range of features including a full size main cable, a beginner specific cable, a step up pool for advanced riders, a café, pro shop and hire shop. Riders of any level can come and enjoy the park.
Delta Force Paintball Bonneys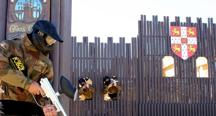 Delta Force Paintball has over 25 years experience in providing a paintball day that is unrivalled – we can promise only the best in terms of professionality, customer service and emphasis on fun and safety.
https://www.deltaforcepaintball.com.au/
XLR8 Obstacle Course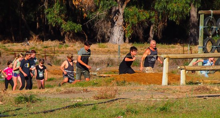 XLR8 Obstacle Course is Western Australia's only purpose built permanent military style obstacle course.  Over this tight and challenging course, many challenging obstacles and muddy races are created for adults and juniors.  It's the most intense and fun course which is guaranteed to put your body to the test, regardless of your fitness level.
http://www.baldivisfitness.com.au/assault-course/
With all this on offer in Baldivis, Andrew Mackenzie, Paramount Private Estate Sales Manager, says now's the time to snap up a property in this great family friendly suburb.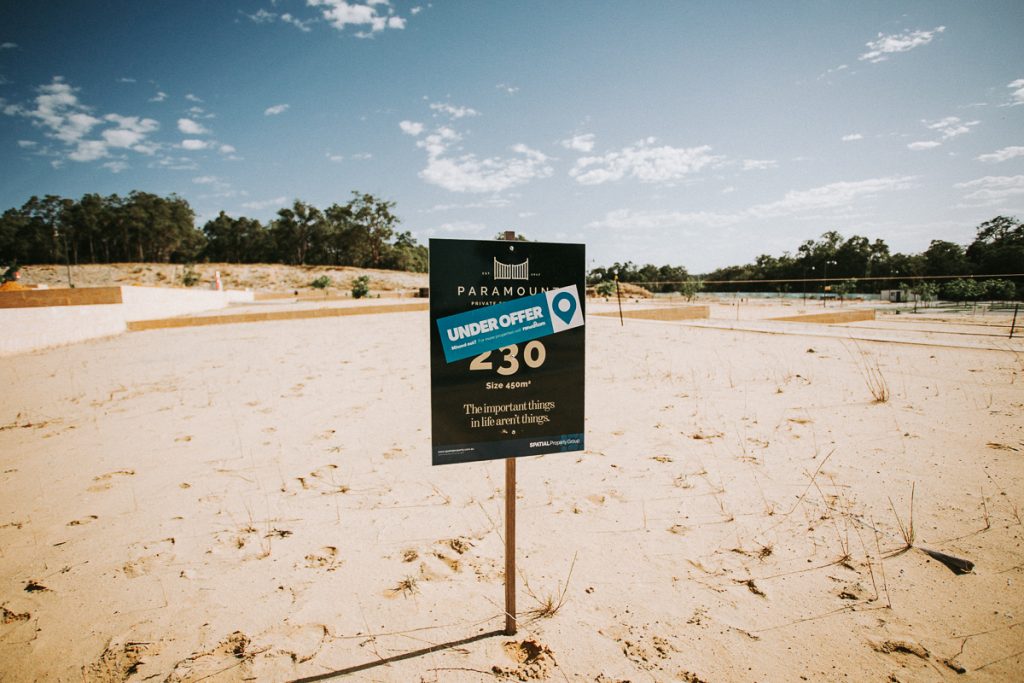 Paramount is situated at the southern end of Baldivis Road, and rises westward towards the ocean.  From its elevated position on the ocean-side, Paramount is destined to become Baldivis' premier land development, with stunning views over bushland and to the hills.
It's easy to imagine living in a beautiful new home that's surrounded by parks and natural bushland, only a short distance from great schools, shopping centres and all your amenities.
Mr Mackenzie added "Paramount offers terrific value for money. Plus, homebuyers at Paramount will also receive a fencing and landscaping bonus, so they can get into their new homes quicker!".
"A range of quick and easy transport options are also within easy reach, including trains, buses, freeway and bike path. And if it's recreation you want, Paramount is a short drive away from fishing, swimming, boating, bushwalking and picnics at some of Western Australia's most beautiful beaches."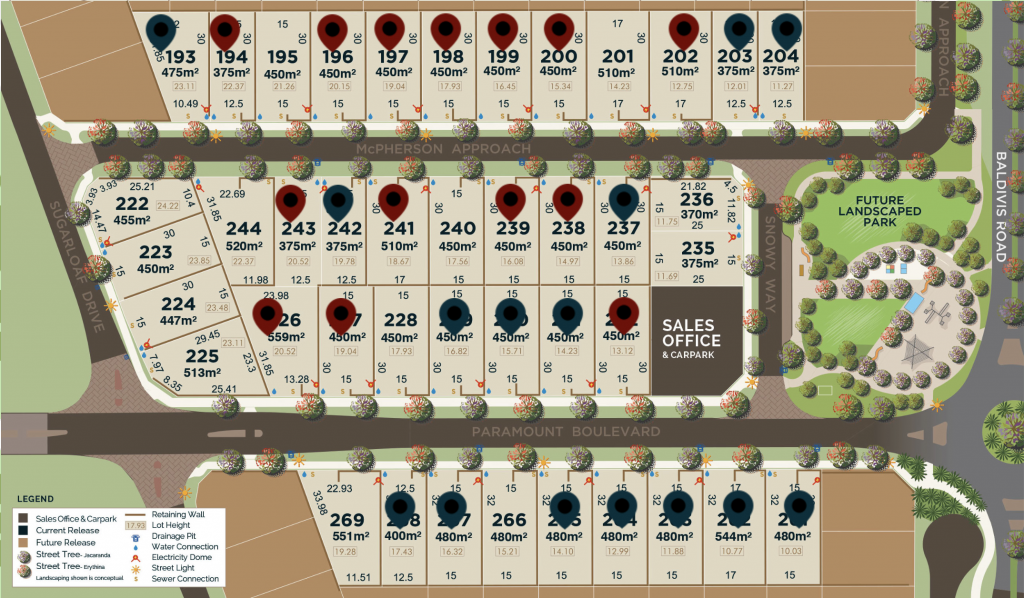 BUY NOW WHILE THESE GREAT SITES ARE AVAILABLE!
Paramount Private Estate Baldivis offers elevated, family-sized blocks with views with 480sqm lots available from $185,000! This is amazingly good value for larger sized lots, which makes it easy to understand why they are getting snapped up!
Contact Andrew Mackenzie, our friendly Estate Sales Manager on 0419 904 790 or andrew@spatialproperty.com.auto find out more.