Perth reinstated as a regional city in a bid to boost population
By REIWA | 16 Nov 2019
According to the ABS, WA was the only state to record a negative net migration figure in 2016-17. Of the 13,384 people who came to WA, we lost 550 more to other states.
There is no doubt that the recent housing boom on the east coast was linked to an increase in population, placing a high demand on property prices. This is why the main lever to help boost WA's economy is population growth.
Our state needs migrants to fill demand for housing, increase housing construction, create jobs and stimulate economic growth. We must encourage more people to come to WA and ensure those that migrate here, are here to stay.
With this in mind, it is pleasing to see as of the 16 November, the Federal Government will reinstate Perth's status as a regional city which will align with Adelaide, Darwin and Hobart, and help to boost population growth in WA.
The program provides special visas to international skilled workers and students who move to regional areas of Australia. It is aimed at reducing the congestion in major cities such as Melbourne and Sydney by encouraging people towards regional areas.
Placing Perth on the RMS will help increase population growth, which leads to jobs and economic growth.
Andrew Mackenzie, Paramount Private Estate Sales Manager, is happy to hear about this announcement and looks forward to seeing the positive effect on the market.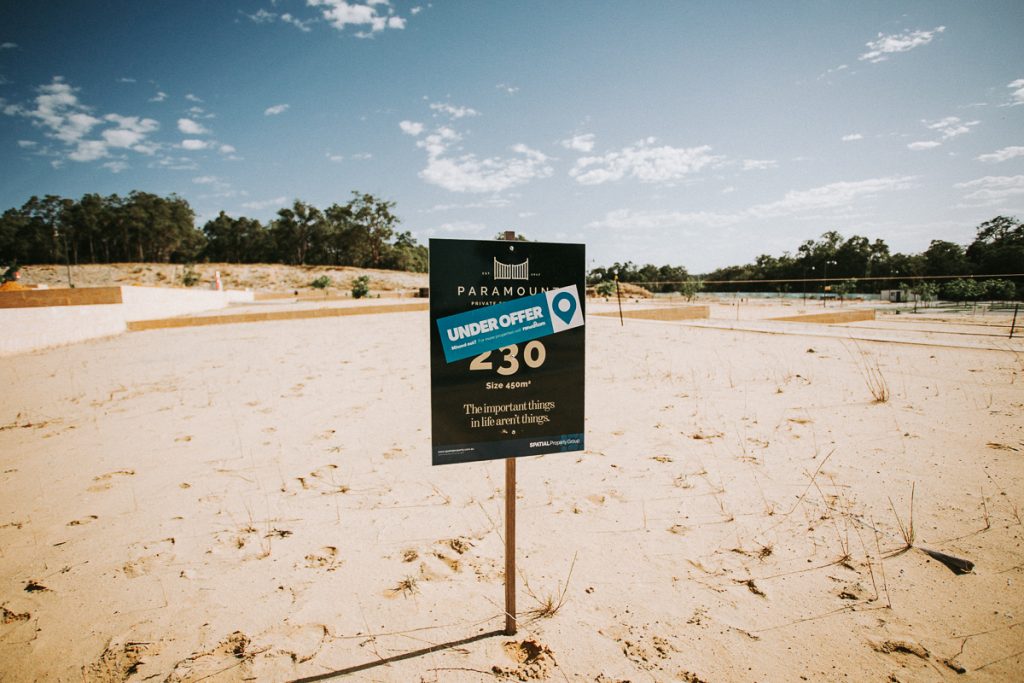 Paramount is situated at the southern end of Baldivis Road, and rises westward towards the ocean.  From its elevated position on the ocean-side, Paramount is destined to become Baldivis' premier land development, with stunning views over bushland and to the hills.
It's easy to imagine living in a beautiful new home that's surrounded by parks and natural bushland, only a short distance from great schools, shopping centres and all your amenities.
Mr Mackenzie added "Paramount offers terrific value for money. Plus, homebuyers at Paramount will also receive a fencing and landscaping bonus, so they can get into their new homes quicker!".
"A range of quick and easy transport options are also within easy reach, including trains, buses, freeway and bike path. And if it's recreation you want, Paramount is a short drive away from fishing, swimming, boating, bushwalking and picnics at some of Western Australia's most beautiful beaches."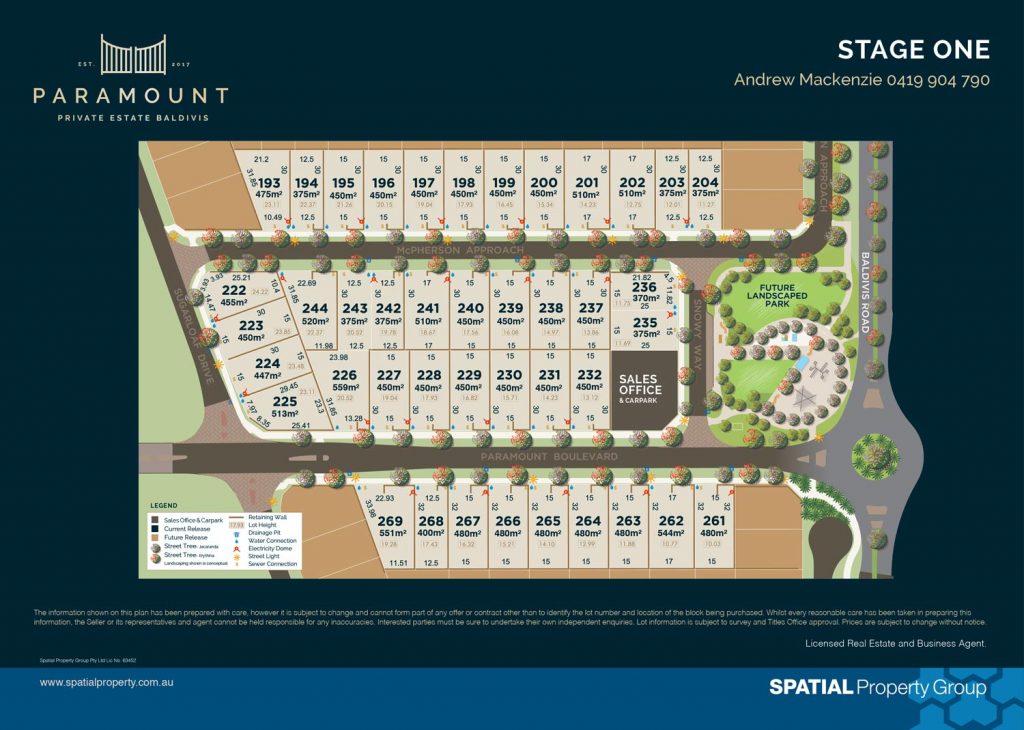 BUY NOW WHILE THESE GREAT SITES ARE AVAILABLE!
 Paramount Private Estate Baldivis offers elevated, family-sized blocks with views with 480sqm lots available from $185,000! This is amazingly good value for larger sized lots, which makes it easy to understand why they are getting snapped up!
Contact Andrew Mackenzie, our friendly Estate Sales Manager on 0419 904 790 or andrew@spatialproperty.com.auto find out more.