House prices set to boost following RBA's interest rate cut
By Richard Holden | 4 Oct 2019
With the Reserve Bank of Australia cutting official rates to 0.75 per cent on Tuesday, there has been a wave of commentary about the move boosting housing prices.
There are two parts to assessing this claim. First, do rate cuts drive up property prices? Second, is that all they do?
Do rate cuts drive up property prices?
Economists have a precise answer to this question, and a more practical one.
The precise answer is that all assets — stocks, bonds, property, stamps, vintage baseball cards, you name it — can be priced using what is known as the Stochastic Discount Factor (SDF).
This says that in pricing an asset you should factor in all the future cash flows the asset will generate (rent or dividends or capital gains) and then translate those returns into today's money, adjusting for the riskiness of those cash flows.
An easier way to think about how rate cuts might affect property prices — consistent with the asset-pricing approach — goes like this.
People look at how much money they can borrow based on what they can afford to pay back. An interest rate cut boosts their borrowing power.
Even though the major banks have only passed on about half of the Reserve Bank's latest cut (owner-occupied mortgage rates have been cut by 13-15 basis points), that's enough to give a household with an income of $150,000 about another $12,000 to $14,000 in borrowing power.
They thus spend more and, because there is a limited supply of properties, this pushes prices up. So, yes, lower interest rates do tend to boost property prices.
Is that all rate cuts do?
Boosting property prices is not all that rate cuts do.  Higher prices for new dwellings help developers. They often lead to an increase in construction jobs as developers anticipate better conditions for selling properties.
New property construction has a number of other effects, too, such as changing the average quality of the rental stock and spurring more retail spending (because those new homes need to be furnished).
Perhaps even more important is the pseudo-psychological effect of existing homeowners feeling wealthier when house prices go up. This can lead to increased consumer spending — and this can have a big economic effect, given consumer spending accounts for about 60 per cent of GDP.
This "wealth effect" is part of the reason why federal treasurer Josh Frydenberg is happy to see property prices again on the rise.
Andrew Mackenzie, Paramount Private Estate Sales Manager, is happy to see the positive signs in the market.
"Paramount offers terrific value for money. Plus, homebuyers at Paramount will also receive a fencing and landscaping bonus, so they can get into their new homes quicker!"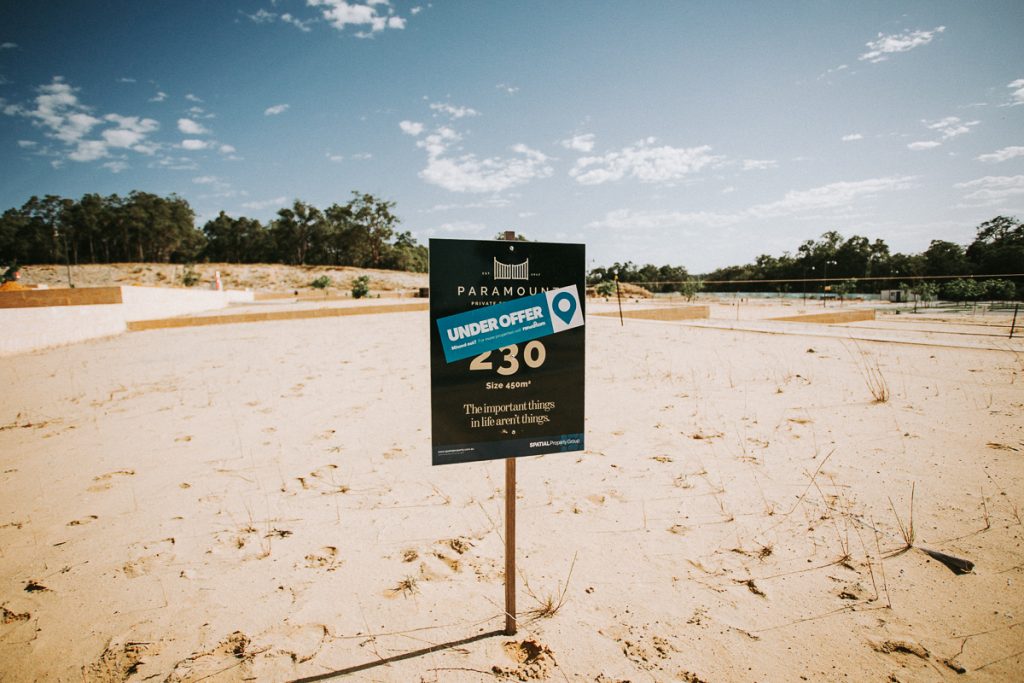 Paramount is situated at the southern end of Baldivis Road, and rises westward towards the ocean.  From its elevated position on the ocean-side, Paramount is destined to become Baldivis' premier land development, with stunning views over bushland and to the hills.
It's easy to imagine living in a beautiful new home that's surrounded by parks and natural bushland, only a short distance from great schools, shopping centres and all your amenities.
A range of quick and easy transport options are also within easy reach, including trains, buses, freeway and bike path. And if it's recreation you want, Paramount is a short drive away from fishing, swimming, boating, bushwalking and picnics at some of Western Australia's most beautiful beaches.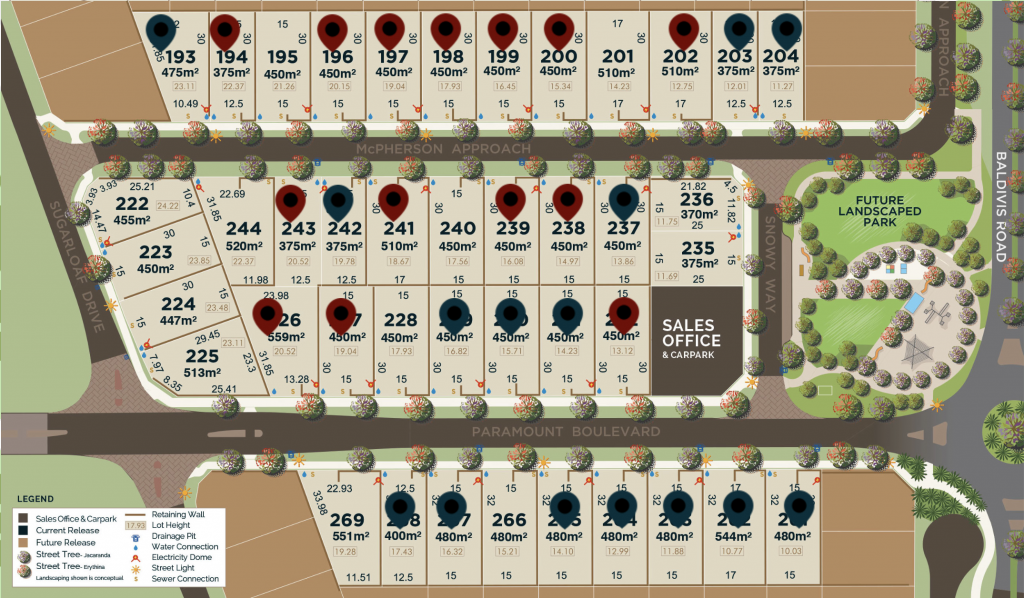 BUY NOW BEFORE THE MARKET BOUNCES BACK!
Paramount Private Estate Baldivis offers elevated, family-sized blocks with views with 480sqm lots available from $185,000! This is an amazingly good value for larger sized lots, it's no wonder we're selling so many!
Contact Andrew Mackenzie, our friendly Estate Sales Manager on 0419 904 790 or andrew@spatialproperty.com.aubefore they're all sold out!