Housing market to stabilise?
By Ericka Pingol | 29 Aug 2019
The much-anticipated stabilisation of new homes in the Western Australian property market is on the horizon, according to the Housing Industry Association (HIA).
Evidence indicates that the market is heading towards the supply of new homes meeting—rather than exceeding—demographic growth requirements.
The easing of market conditions had given rise to a situation where monetary and fiscal stimulus is possible without fear of overheating house prices, according to the association's chief economist, Tim Reardon.
"If economic activity improves, the credit squeeze dissipates, home prices stabilise, and the recent stimulus measures take hold, the supply of new work into the pipeline will soon reach its low point. All indications are that this stabilisation will occur and prevent a more significant downturn," Reardon said.
The HIA sees demand for new detached homes holding up with only a 9% contraction in starts over the year.
The apparent resilience is due to the lag between the sale and commencement of housing constructions, giving the impression that contemporary market conditions are stronger than is the case.
Meanwhile, the unit market continues to contract rapidly, with starts now 41.8% lower than last year. A further 12% decline is predicted for 2019-2020, before a gradual improvement in 2021-2022.
Despite the continued decline of apartments under construction, there is a silver lining in the form of a "convergence of conditions" within the building industry, according to Reardon.
"We no longer have a boom in east-coast capital cities and stagnating markets elsewhere. Interest rates, income taxes and lending restrictions have all been eased in an effort to support activity and economic growth. State and Australian government investment(s) in infrastructure are also important to support labour market growth. These measures are now supporting activity in housing markets across the economy," he said.
Andrew Mackenzie, Estate Sales Manager at Paramount Private Estate Baldivis said, "we too are seeing positive signs in the market, with sales to date being much stronger than anticipated."
Mr. Mackenzie also said, "Paramount represents amazing value for homebuyers.  At $172,000 for bigger, elevated 450sqm blocks and views to the hills, Paramount offered terrific value for money. Plus, homebuyers at Paramount will also receive a fencing and landscaping bonus, so they can get into their new homes quicker!"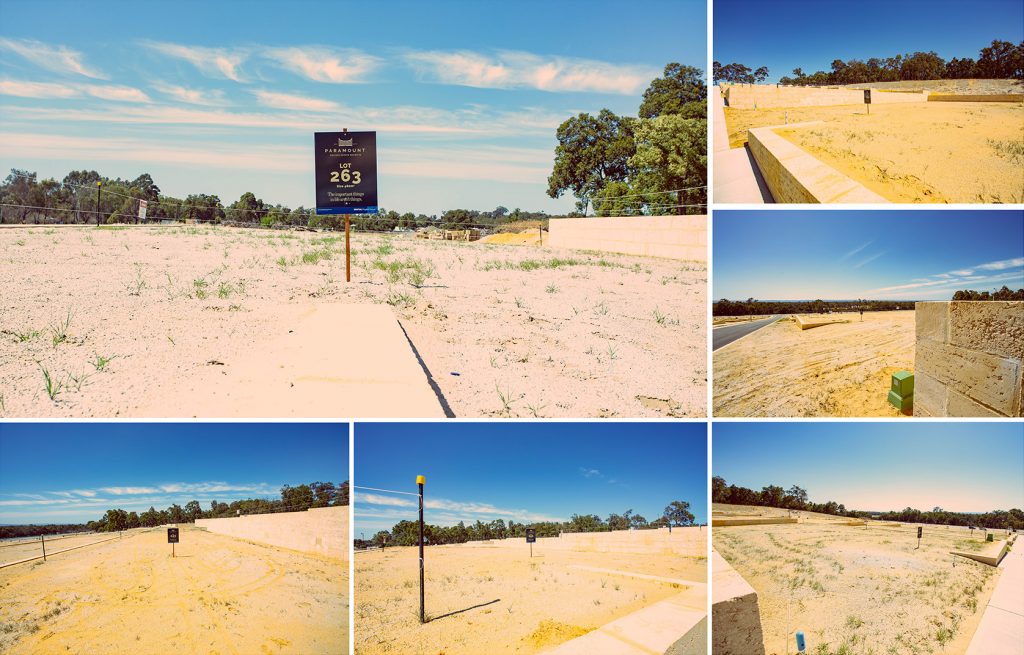 Paramount is situated at the southern end of Baldivis Road, and rises westward towards the ocean.  From its elevated position on the ocean-side, Paramount is destined to become Baldivis' premier land development, with stunning views over bushland and to the hills.
It's easy to imagine living in a beautiful new home that's surrounded by parks and natural bushland, only a short distance from great schools, shopping centres and all your amenities.
A range of quick and easy transport options are also within easy reach, including trains, buses, freeway and bike path. And if it's recreation you want, Paramount is a short drive away from fishing, swimming, boating, bushwalking and picnics at some of Western Australia's most beautiful beaches.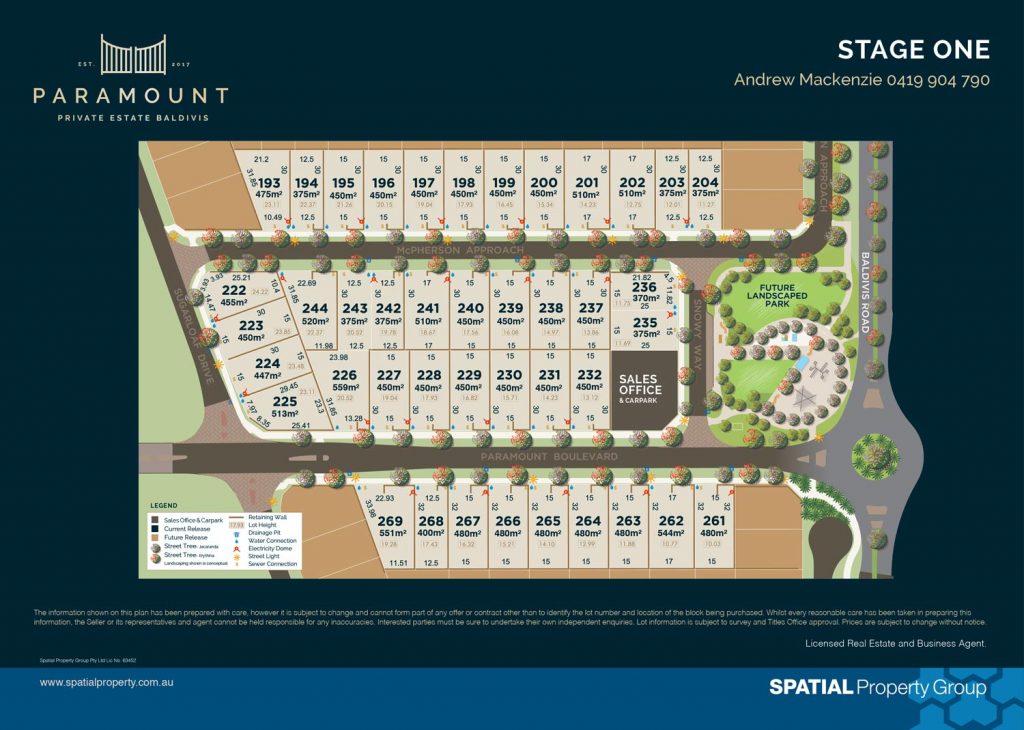 BUY NOW BEFORE THE MARKET BOUNCES BACK!
Paramount Private Estate Baldivis offers 450sqm premium, elevated, family-sized blocks with views starting from as little as $172,000! This is an amazingly good value for larger sized lots, it's no wonder why we're selling so many!
Contact Andrew Mackenzie, our friendly Estate Sales Manager on 0419 904 790 or andrew@spatialproperty.com.au before they're all sold out!