Homebuyers can now borrow more! — Michael Roddan | July 2019
Tens of thousands of prospective home buyers are set to flood the housing market after financial regulators removed the shackles from lenders, allowing borrowers to super-size their loans.
Under the shake-up — unveiled yesterday by the Australian Prudential Regulation Authority (APRA) — borrowers will be able to access mortgages 14 per cent larger in a move experts say will reignite the housing boom.
UBS economist Carlos Cacho said households on an income of $200,000 a year could boost their loans by an extra $150,000 to $1.25 million if they gained a leading market interest rate.
Mr Cacho said for households on a combined income of $125,000 a year, maximum loan sizes would jump by $90,000 to $765,000 while the typical household, on a combined income of $85,000, would be able to secure an extra $30,000 in their loans.
Under the new rules, lenders will be free to offer bigger loans to borrowers who previously couldn't clear a hurdle requiring them to manage mortgage repayments, if interest rates were to rise above a hypothetical minimum of 7 per cent. As part of the new "go easy" attitude to financial regulation, the banking sector will have the freedom to set their own interest rate floor to assess customers.
The new floor will be set at 2.5 per cent above the banks' standard variable rates, a move that will help funnel customers into larger loans.
Josh Frydenberg said the overhaul would allow borrowers to establish a foothold in the property market and welcomed the decision from APRA to adjust its guidelines on home loan applications.
"APRA's changes will make it easier for home buyers to obtain a loan by lowering the minimum interest rate against which applicants must be assessed.  This is further good news for home buyers and the property market."
Cameron Kusher, an analyst at real estate research firm Core­Logic, said borrowing was "going to become a little more accessible", although banks would remain cautious about lending to risky customers.
Property developers said APRA's decision was sensible and would help lift construction and create jobs.
Master Builders Australia chief economist Shane Garrett said the restrictions were "one of the factors" that sparked falls in house prices. Dumping the requirement was "great news at a time when the potential exists for a recovery in new home building", he said.
Property Council of Australia chief executive Ken Morrison said the measure was put in place at a time when house prices were booming.
"This is a sensible decision that reflects the reality of the current interest rate environment and housing market conditions," he said.
The rate cuts are expected to add a jolt of confidence to the property market, which has been buoyed by the surprise Coalition victory. The passage of Scott Morrison's personal income tax cuts this week is also expected to boost consumer spending and help revive the economy.
The Prime Minister has proposed a string of measures to encourage banks to lend more vigorously, including interventions to help bring down interest rates for small business borrowers, fewer restrictions on property investors, and a first-home buyers' scheme that will help a small number of borrowers access loans.
Andrew Mackenzie, Estate Sales Manager at Paramount Private Estate Baldivis, said the news was a great result for homebuyers.
"We have already seen a pick-up in the market since the federal election, which has been great for interest in Paramount.  And now with interest rates dropping again for the second time this year, tax relief for middle income earners and this announcement by APRA, we should see even more positive sentiment flowing through."
Mr Mackenzie went on to say, "the first land release at Paramount represents amazing value for homebuyers.  At $172,000 for bigger, elevated 450sqm blocks and views to the hills, pricing is not only very competitive, but it also offered terrific value for money. Plus, on top of the excellent pricing, Paramount will also provide homebuyers with fencing and landscaping bonuses, so they can get into their new homes quicker!"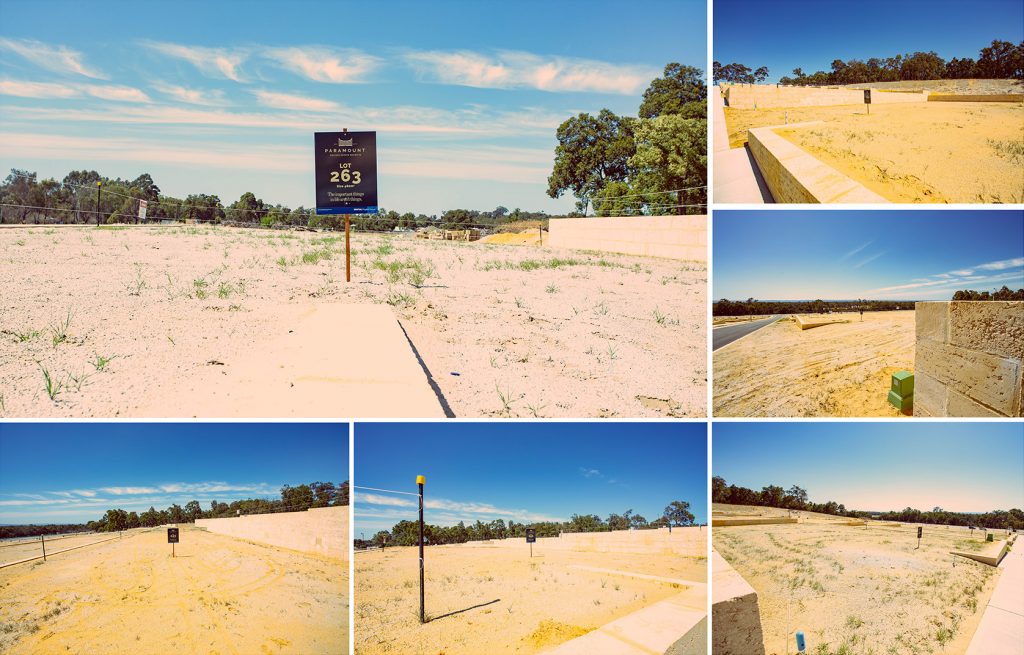 Paramount is situated at the southern end of Baldivis Road, and rises westward towards the ocean.  From its elevated position on the ocean-side, Paramount is destined to become Baldivis' premier land development, with stunning views over bushland and to the hills.
It's easy to imagine living in a beautiful new home that's surrounded by parks and natural bushland, only a short distance from great schools, shopping centres and all your amenities.  
A range of quick and easy transport options are also within easy reach, including trains, buses, freeway and bike path. And if it's recreation you want, Paramount is a short drive away from fishing, swimming, boating, bushwalking and picnics at some of Western Australia's most beautiful beaches.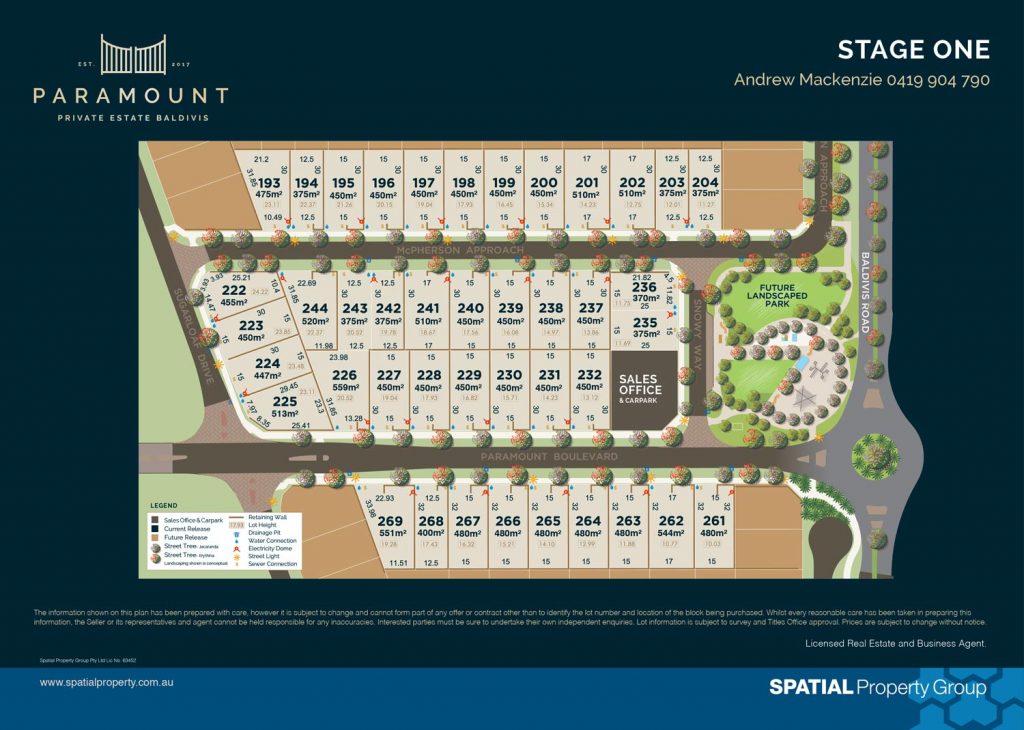 THE BEST TIME TO BUY IS NOW BEFORE PRICE RISES NEXT YEAR OR SOONER!
Paramount Private Estate Baldivis offers 450sqm premium, elevated, family-sized blocks with views starting from as little as $172,000!  This is amazingly affordable, no wonder we've now sold over 25% of Stage 1!
Contact Andrew Mackenzie, our friendly Estate Sales Manager on 0419 904 790 or andrew@spatialproperty.com.au before they're all sold out!