What to make of incentives and discounts on offer in new-build market.
Jim Malo, Reporter, domain.com.au
Home builders and developers are offering buyers incentives in an effort to stand out amid the tough property market.
Advertising campaigns that spruik prices as cheap as the 1990s and the chance to win a free car are just some of the promotions available in early 2019.
Such offers are commonplace and require scrutiny from buyers.
Websites like finder.com.au have pages dedicated to informing consumers of the pros and cons of frequent flyer points schemes and others like them.
New home design specialist at the national builder, Stroud Homes Max Xia said while many of these deals could be tempting, they might not be all they appeared to be.
He said builders offering apparently low price-points for new builds was one area where buyers needed to be cautious.
"In today's market you've got a lot of volume builders having a starting price and offers on TV that sound too good to be true," Mr Xia said.
"A lot of them are just advertising and promotional tools but, at the end of the day, everyone's costs are similar.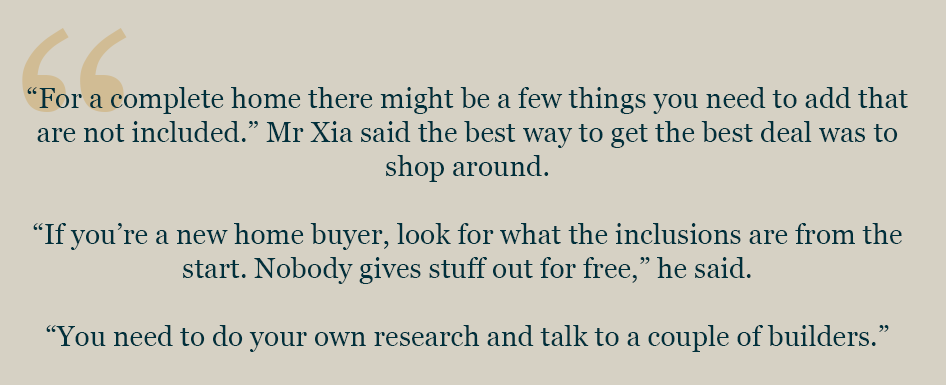 "Promotional activity was an indicator the home building market was still competitive,
but fears of a drop-off encouraged builders to try to stand out even more", Master Builders Australia's chief economist Share Garrett said.
"My interpretation is this is a reflection of competitive activity going on in the market rather than builders engaging in price discounting," he said.
"Some builders might be trying to expand and undercut their competitors.
Some people might be trying to build a reputation and get a foothold in the market."
Andrew Mackenzie, Estate Sales Manager at Paramount Private Estate Baldivis said,
"Before new homebuyers make their way through all the available builder offers and promotions, they should check out the first land release at Paramount.  It represents amazing value and also has bigger, elevated blocks, with views to the hills.  Plus, as part of an overarching, masterplan community, it will include its own primary school, shops, public open spaces and aged care facility.  We know we're very competitively priced and buyers are terrific value for money.  On top of the excellent pricing, we also provide homebuyers with fencing and landscaping bonuses so they can get into their new home quicker."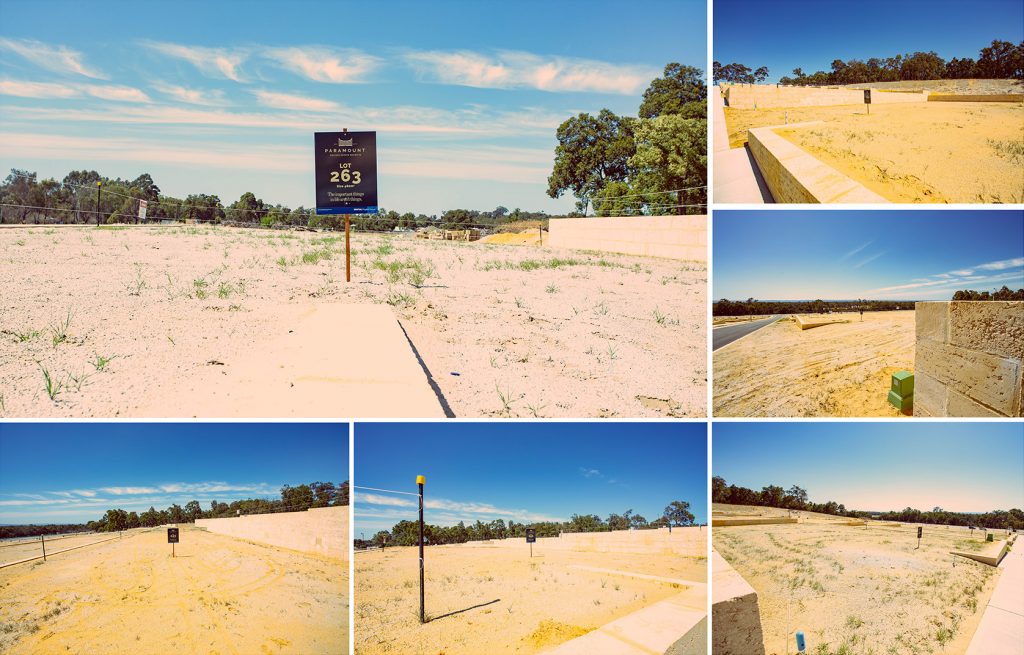 Paramount is situated at the southern end of Baldivis Road, and rises westward towards the ocean.  From its elevated position on the ocean-side, Paramount is destined to become Baldivis' premier land development, with stunning views over bushland and to the hills.
It's easy to imagine living in a beautiful new home that's surrounded by parks and natural bushland, only a short distance from great schools, shopping centres and all your amenities.
A range of quick and easy transport options are also within easy reach, including trains, buses, freeway and bike path. And if it's recreation you want, Paramount is a short drive away from fishing, swimming, boating, bushwalking and picnics at some of Western Australia's most beautiful beaches.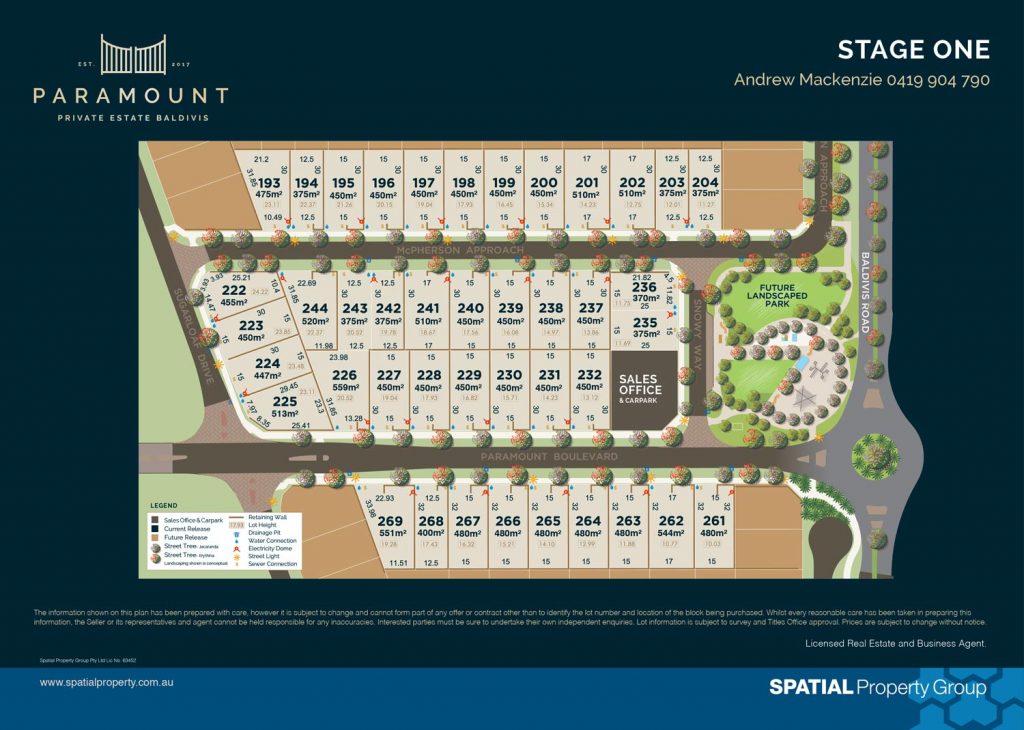 Don't miss out – 25% ALREADY SOLD!  This first release from Paramount Private Estate Baldivis is selling quickly!
 For more information please contact our friendly Estate Sales Manager, Andrew Mackenzie on (08) 6555 2060 or andrew@spatialproperty.com.au.