New parks and playgrounds make Baldivis even more perfect for families
Baldivis is already well renowned for the quality and quantity of its new parks and playgrounds.
There are so many to choose from, which means your kids should never get bored… we wish!
You can find out where most of these beautiful parks and playgrounds are located by visiting:

Even better, Baldivis has just seen the opening of four new parks and playgrounds.
This is great news for everyone living or looking to live in Baldivis because it will not only bring families closer together but help them better connect with their local neighbourhood.
Plus, with school holidays on until the first week of Feb, these four new parks will give you and your kids plenty more to do to pass away the time and have lots of fun while doing it!
These stunning new parks and playgrounds include:
Perth Aqua Park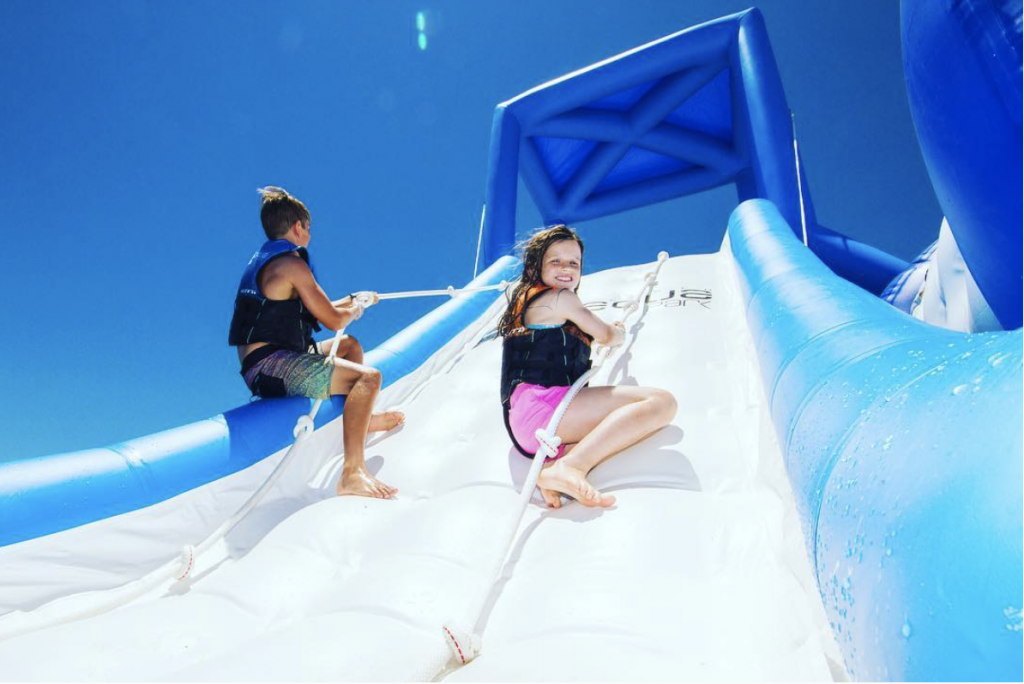 Perth Aqua Park is a huge floating inflatable fun park. It has over 100 different interconnected obstacles.
Race your friends down the 3-lane course; get launched from the jumping pillow or blast down the big slides.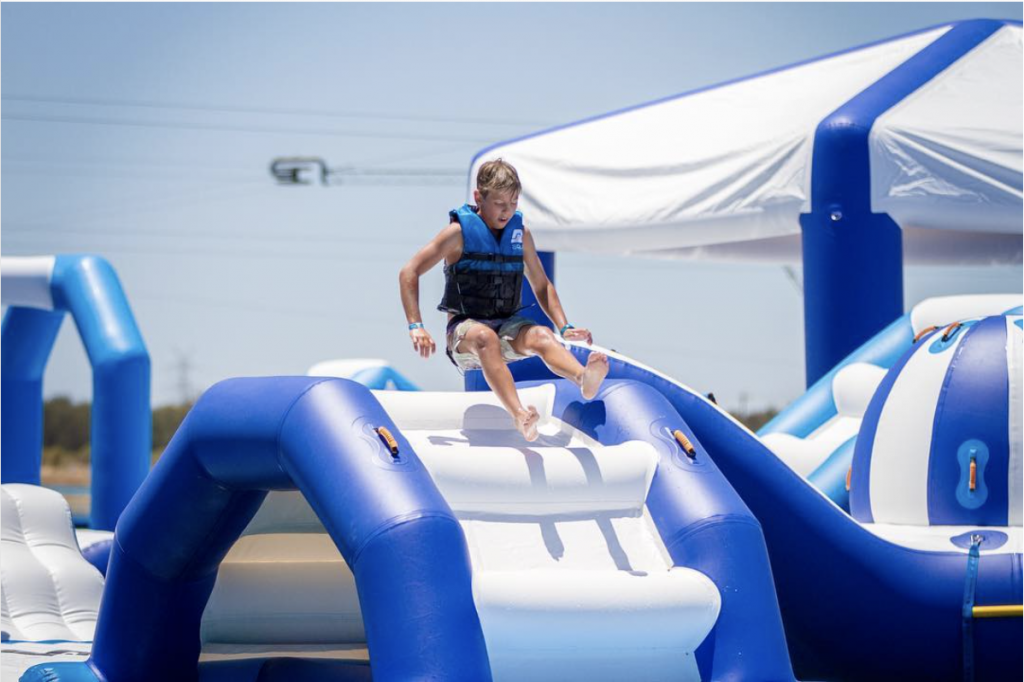 It's fun for everyone; kids or adults, sporting teams looking for fun and fitness, corporate groups seeking a team building activity or end of year function idea, or anyone looking for some fun as an individual or with a group.
Visit https://perthaquapark.com.au/ to find out more.
Perth Wake Park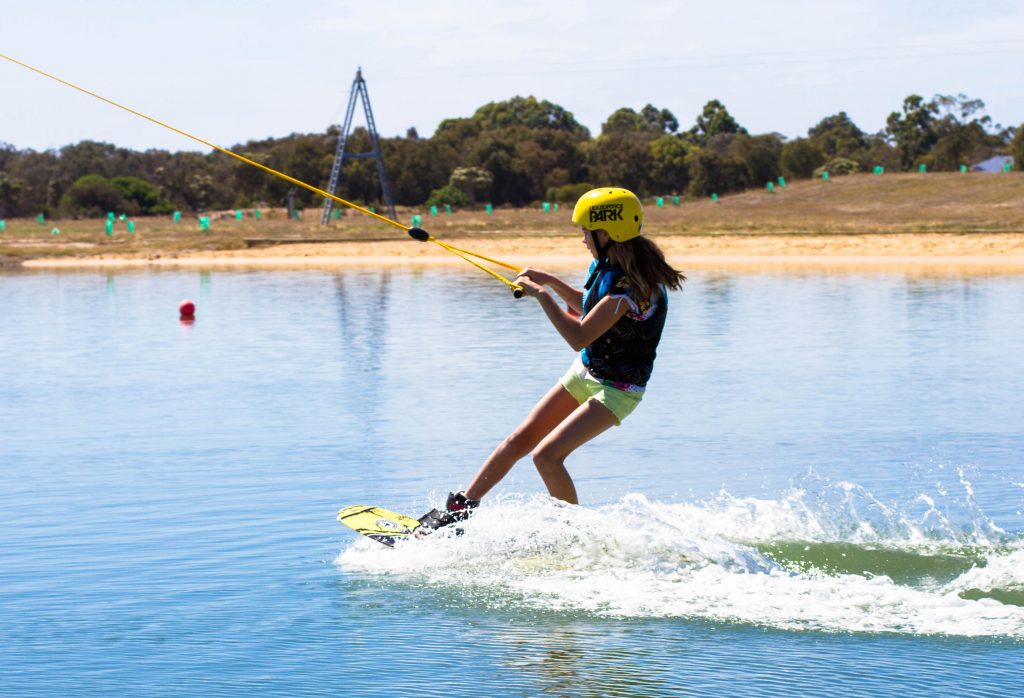 Perth Wake Park is the only cable wakeboard park in Western Australia.
The park offers a full-size main cable, a beginner specific cable, a step-up pool for advanced riders, a café, pro shop and hire shop.
Riders of any level can enjoy the park. They have lessons and introduction sessions on their specific beginner system and the main lake filled with obstacles for the advanced riders to enjoy.
With a large veranda overlooking the main lake and a beach to relax on, Perth Wake Park is a great place to hang out and watch friends and family ride.
Entry into the park is also free for spectators.
Visit https://perthwakepark.com.au/ to find out more.
Monster's World Adventure Park
Monster's World Adventure Park is a new, $1 million adventure park that has just opened in Baldivis.
The park features a 'monster's world' with timber play equipment, including balance logs and steppers, stone boulders, timber climbing stacks and musical play equipment such as thongophone and log chimes.
There is a monster's nest with an 8m-high climbing tower, a crossing rope bridge, a 9m slide and ascending structures through the dry creek bed to create a mystical and mysterious playground.
Monster's World Adventure Park can be found here.
Steamrail Adventure Playground
A new $1m train-inspired park has opened in Baldivis.
The park on Heartwood Boulevard features two flying foxes, swings and a 12m slide, as well as a life-size train.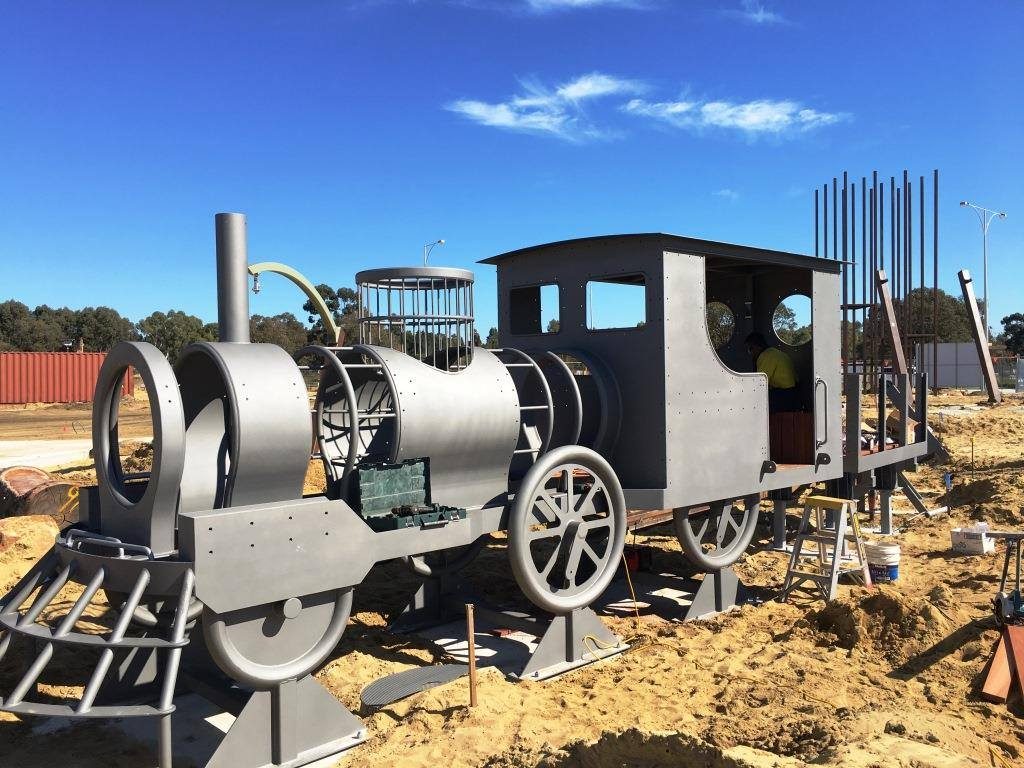 Children playing at the park will be transported back to an era of steam trains, which is a celebration of Baldivis' rich heritage with trains and timber milling.
Other features include a tall tower reminiscent of an old steam train water stop tower, plus and a large train climbing structure.
Picnic facilities, shade structures and large trees overlooking the central play space will provide enjoyment to children of all ages and abilities for hours on end.
Steamrail Adventure Playground can be found here.
In the last ten years, the population of Baldivis has exploded. From a quiet suburb south of Perth to a new thriving community with so much to offer!
Baldivis is a semi-rural suburb and is fast becoming a hub for families, as more people choose to make Baldivis their home, and it's not hard to see why!
Being only 15 minutes to gorgeous Safety Bay and Secret Harbour beaches, a short drive or bus ride to the Warnbro train station and less than an hour to Perth CBD, Baldivis is the perfect location for those wanting a quieter lifestyle while still being close to the action. It is a great spot for families, as there is a huge choice of landscaped parks, playgrounds and other fantastic features. There is a Tramway that runs through the suburb that is now a protected nature reserve and Baldivis Children's Forest is a great spot to take the kids and learn about conservation while getting out into nature.
If you have just moved to the area and you want to meet new people and become a part of the community, you can head along to Daintree Park and join in a FREE group fitness class "Live Life Get Active!" What better way to meet your neighbours, create a social network and add the side benefit of getting fit!
Paramount is situated at the southern end of Baldivis Road, and rises westward towards the ocean.  From its elevated position on the ocean-side, Paramount is destined to become Baldivis' premier land development, with stunning views over bushland and to the hills.
It's easy to imagine living in a beautiful new home that's surrounded by parks and natural bushland, only a short distance from great schools, shopping centres and all your amenities.
A range of quick and easy transport options are also within easy reach, including trains, buses, freeway and bike path.
And if it's recreation you want, Paramount is a short drive away from fishing, swimming, boating, bushwalking and picnics at some of Western Australia's most beautiful beaches.
Paramount Private Estate Baldivis will have its own set of parks, playgrounds and recreation facilities within the next few years, but in the interim, you can enjoy all Baldivis has to offer within a few minutes' drive.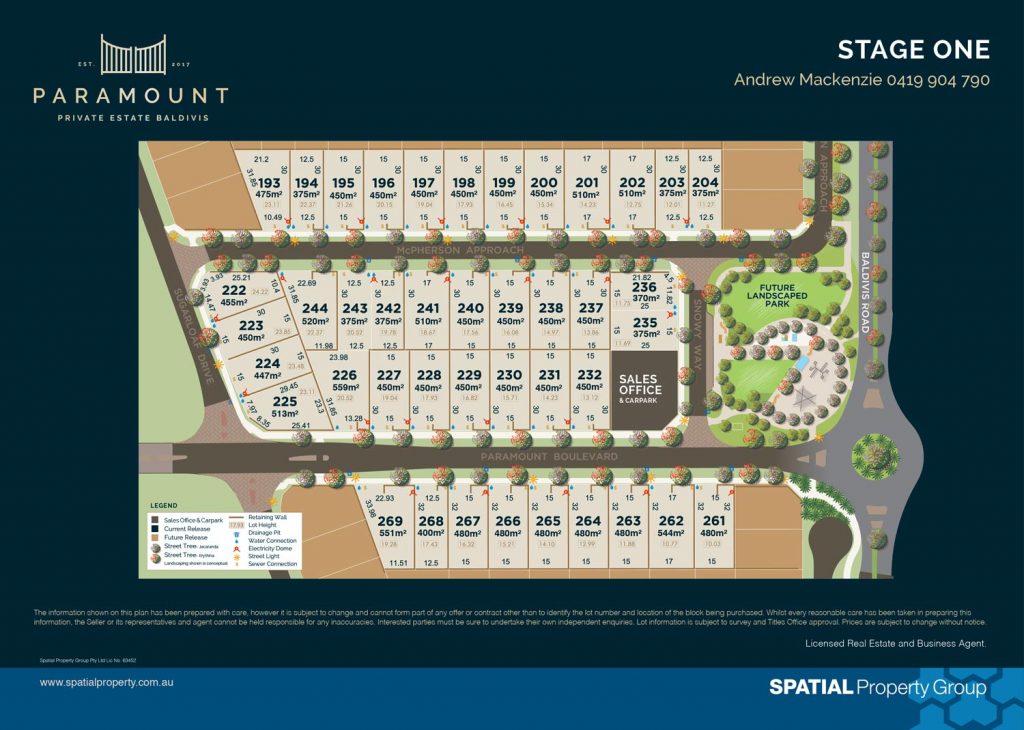 Don't miss out on this first release from Paramount Private Estate Baldivis! For more information please contact our friendly Estate Sales Manager, Andrew Mackenzie on (08) 6555 2060 or andrew@spatialproperty.com.au .